Return
The Best Car Rental Experience in Ciudad Juárez
Rent your car, truck, or off road with National Car Rental: destination we have the best car rental service in: destination with: offices offices located at different important points of the city. Find the location that best suits you and rent a car at: destination with National.
The city known as Paso del Norte, Ciudad Juarez, shares a border with Texas and New Mexico. One of its main attractions is its desert, considered the largest in North America, where you can enjoy its impressive Samalayuca, dunes, its majestic cathedral, the Chamizal. Rent a car at National Car Rental México and tour the city.
The Best Car Rental Experience in Ciudad Juárez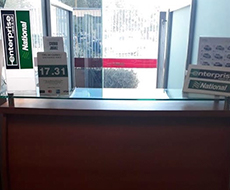 Ciudad Juárez
International Airport of Ciudad Juárez
Panamerican Highway Km 18.5
Ciudad Juárez, Chihuahua
C.P. 32695
Phone: 656-631-6088
Phone: 656-631-9351
Hours of operation: Sun-Mon: 07:00 AM - 19:00 PM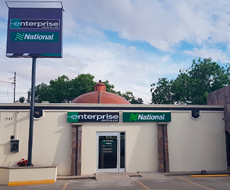 Downtown Ciudad Juarez
Tecnológico Av. 1745 Local 1
Ciudad Juárez, Chihuahua
C.P. 32520
Phone: 656-398-0048
Phone: 656-398-0684
Hours of operation: Sun-Mon: 09:00 AM - 17:00 PM
Ciudad Juárez
Our Cars in Ciudad Juárez
A large fleet of cars, both compact and luxury, vans and all terrain are available to give them the use that suits you and you can travel the route you want.
Commercial Programs and Agencies in Ciudad Juárez
National Car Rental also offers services for companies and travel agencies both in Mexico and in the rest of the world to facilitate any car rental project in :destination that you have at your doorstep.
Our Destinations
Rent a car for your next trip. Check the information of our offices.