Return
Playa del Carmen
A romantic place with a very European lifestyle, people come here to relax and unwind. The beaches, sand, palm trees and cool sea breezes make this place unique in the region.
National Car Rental México offices to Rent a Car in Playa del Carmen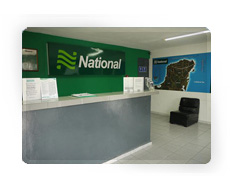 Downtown
Street 3 South # 229 between 30 and 35
Playa del Carmen, Quintana Roo
Tel: 984-873-0883
Hoours of operation: Mon-Sun: 07:30 AM - 09:00 PM
Our Destinations
Rent a car in your next trip. Review the information of our offices.