Return
The Best Car Rental Experience in León, Guanajuato
Rent your car, truck, or off road with National Car Rental: destination we have the best car rental service in: destination with: offices offices located at different important points of the city. Find the location that best suits you and rent a car at: destination with National.
León known as the World Capital of Leather and Footwear, listed as one of the Latin American metropolises with the best quality of life. It has a variety of activities to do such as walking through the historic center, shoe shopping, the balloon festival, family atmosphere in the metropolitan park among others.
The Best Car Rental Experience in León, Guanajuato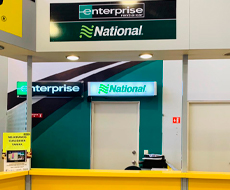 International Airport
Suite #18 Int.
Silao-León Highway Km. 5.5
León, Guanajuato, CP 36270
Tel: 472-748-2043, Fax: 624-1421099
Hours of operation: Mon-Sun: 05:00 AM - 11:00 PM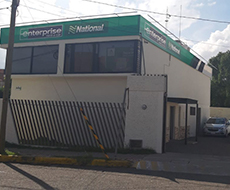 Downtown
Paseo de Jeréz Sur Ave. #102
Col. Jardines de Jeréz
Leon, Guanajuato, CP 37530
Tel: 477-771-7054, Fax: 624-142-1099
Hours of operation: Mon-Sat: 07:00 AM - 08:00 PM Sun: 07:00 AM - 07:00 PM
Known as The Footwear Capital of the World because of the concentration of many factories producing shoes and leather goods of excellent quality whose fame has gone beyond the country's borders.
Our Cars in León, Guanajuato
A large fleet of cars, both compact and luxury, vans and all terrain are available to give them the use that suits you and you can travel the route you want.
Commercial Programs and Agencies in León, Guanajuato
National Car Rental also offers services for companies and travel agencies both in Mexico and in the rest of the world to facilitate any car rental project in :destination that you have at your doorstep.
Our Destinations
Rent a car for your next trip. Check the information of our offices.