Return
The Best Car Rental Experience in Mexicali
Rent your car, truck, or off road with National Car Rental: destination we have the best car rental service in: destination with: offices offices located at different important points of the city. Find the location that best suits you and rent a car at: destination with National.
Mexicali is the capital of the state of Baja California, also known as "The city that captured the sun" for its high temperatures and dry heat, it is located between the banks of the Colorado River and the Laguna Salada. Among the things you can do in Mexicali is visit its museums, its thermal waters in the Guadalupe Canyon, do kayaking on the Hardy River, enjoy its gastronomy, and its famous food trucks.
The Best Car Rental Experience in Mexicali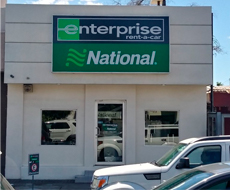 Justo Sierra
Justo Sierra Street No. 2199
Between Marmoleros and Marmoleros Sur
Col. Libertad, Mexicali, B.C.
Tel.: 686-554-4648 and 686-554-8120
Hour of Operation:
Sun-Mon: 08:00 AM- 06:00 PM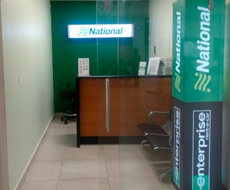 International Airport
Aeropuerto Internacional de Mexicali
Phone: 686-514-2406
Hours of operation: Lun-Dom: 07:00 AM - 11:00 PM
Thanks to its geographical location, in Mexicali boom took maquiladora export industry, in the fields of electronics and technology, which has international importance.
Our Cars in Mexicali
A large fleet of cars, both compact and luxury, vans and all terrain are available to give them the use that suits you and you can travel the route you want.
Commercial Programs and Agencies in Mexicali
National Car Rental also offers services for companies and travel agencies both in Mexico and in the rest of the world to facilitate any car rental project in :destination that you have at your doorstep.
Our Destinations
Rent a car for your next trip. Check the information of our offices.