Return
The Best Car Rental Experience in Villahermosa
Rent your car, truck, or off road with National Car Rental: destination we have the best car rental service in: destination with: offices offices located at different important points of the city. Find the location that best suits you and rent a car at: destination with National.
Villahermosa is the capital of the state of Tabasco, this city offers you multiple scenarios where you will find fun, entertainment, culture and lush green landscapes.
It has a variety of museums such as the La Venta Museum, the Carlos Pellicer Cámara Regional Museum of Anthropology, among others. South of Villahermosa you can visit the magical town of Tapijulapa. You can also rent a car with National Car Rental and visit the Archaeological zones near Villahermosa or Tabasco, such as Camalco, Pomoná and San Claudio, among others.
The Best Car Rental Experience in Villahermosa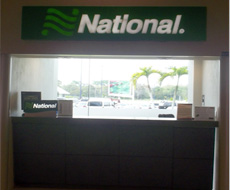 International Airport
Federal Highway Dos Montes – Airport
Villahermosa, Tabasco
Tel: 993-356-1120
Hoours of operation: Mon-Sun: 07:00 AM - 10:00 PM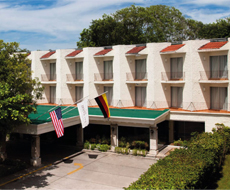 Calinda Viva Hotel
Adolfo Ruiz Cortinez Ave.
corner Paseo Tabasco S/N
Col. Lindavista, Villahermosa, Tabasco
Tel: 993-313-9249
Operation hours:
Mon-Sun: 07:00 AM - 10:00 PM
Villahermosa offers tourists a wealth of attractions, including zoos, history museums, ecological parks, interactive museums and huge open green areas. For many people Villahermosa is known only for verdant nature, but to know Villahermosa is to know its culture and tradition.
Our Cars in Villahermosa
A large fleet of cars, both compact and luxury, vans and all terrain are available to give them the use that suits you and you can travel the route you want.
Commercial Programs and Agencies in Villahermosa
National Car Rental also offers services for companies and travel agencies both in Mexico and in the rest of the world to facilitate any car rental project in :destination that you have at your doorstep.
Our Destinations
Rent a car for your next trip. Check the information of our offices.