Return
The Best Car Rental Experience in Tuxtla Gutierrez
Rent your car, truck, or off road with National Car Rental: destination we have the best car rental service in: destination with: offices offices located at different important points of the city. Find the location that best suits you and rent a car at: destination with National.
Tuxtla Gutiérrez is the capital of the State of Chiapas, it also has tourist attractions that you can visit in a rental car at National Car Rental.
Among the things you can do in Tuxtla Gutiérrez is visit its museums such as the Regional Anthropology and History Museum among others. Another places that you should know is its beautiful Cathedral of San Marcos and the Alley of Sacrifice, among other activities that can be done or places to visit.
The Best Car Rental Experience in Tuxtla Gutierrez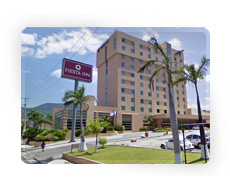 Fiesta Inn Hotel
Anillo de Circunvalación # 248
Col. Santa Elena
Tuxtla Gutierrez, Chiapas
Tel: 961-217-9274
Hoours of operation: Mon-Sun 08:00 AM - 06:00 PM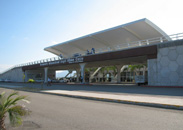 International Airport Albino Corzo
Highway Ángel Albino Corso S/N
At 1.5 Kms from Airport
Phone: 961-153-6197 & Fax: 624-142-1099
Hours of operation: Sun-Mon: 07:30 AM - 10:00 PM
The capital and largest city in Chiapas, Tuxtla Gutierrez shows the depth of its soul in the essence of Zoque, the indigenous people of Mexico. It is a modern place with rapid population growth.
Our Cars in Tuxtla Gutierrez
A large fleet of cars, both compact and luxury, vans and all terrain are available to give them the use that suits you and you can travel the route you want.
Commercial Programs and Agencies in Tuxtla Gutierrez
National Car Rental also offers services for companies and travel agencies both in Mexico and in the rest of the world to facilitate any car rental project in :destination that you have at your doorstep.
Our Destinations
Rent a car for your next trip. Check the information of our offices.