Return
Tuxtla Gutierrez
The capital and largest city in Chiapas, Tuxtla Gutierrez shows the depth of its soul in the essence of Zoque, the indigenous people of Mexico. It is a modern place with rapid population growth.
National Car Rental México offices to Rent a Car in Tuxtla Gutierrez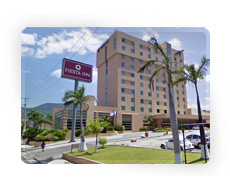 Fiesta Inn Hotel
Anillo de Circunvalación # 248
Col. Santa Elena
Tuxtla Gutierrez, Chiapas
Tel: 961-602-8565
Hoours of operation: Mon-Sun 07:30 AM - 10:00 PM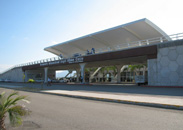 International Airport - Albino Corzo
Highway Ángel Albino Corso S/N
At 1.5 Kms from Airport
Phone: 961-153-6197 & Fax: 624-142-1099
Hours of operation: Sun-Mon: 07:30 AM - 10:00 PM
Our Destinations
Rent a car in your next trip. Review the information of our offices.